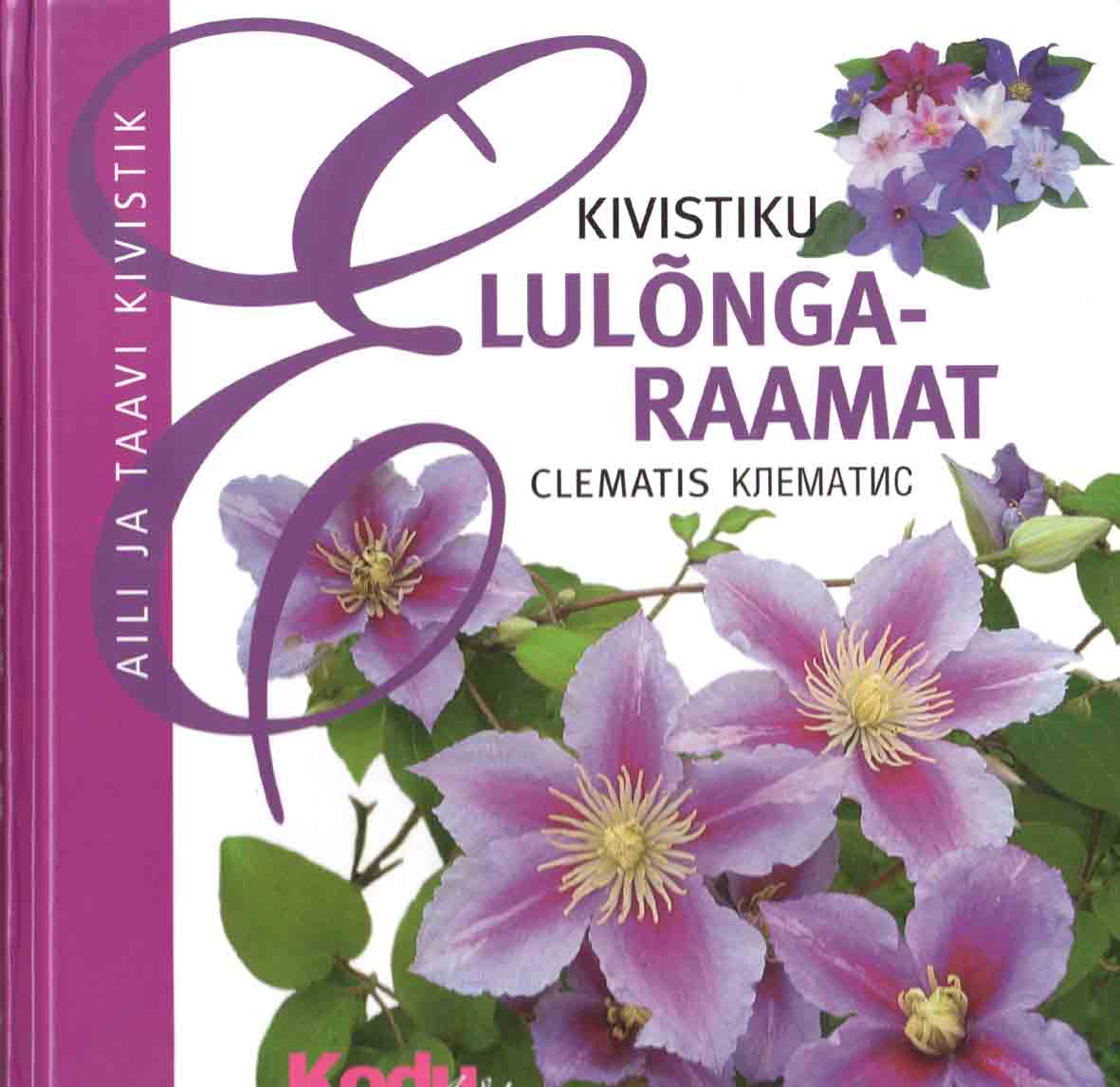 You will find from Kivistik Clematis book the following:
review about the richness of clematis species, varieties, colours and shapes;

how to grow clematises with different height;
proper instructions how to grow clematises in home garden;

the descriptions of almoust 150 clematis varieties bred by Uno and Aili Kivistik with growing instructions and photos;

plus 143 species or varieties of clematis bred elsewhere in the world which are also suitable to grow in northern conditions.
The book is in Estonian, but includes the résumé in English and Russian. The more important descriptions of varieties have been marked with symbols.
You can order the book by our e-shop. The price will be 20 EUR. There will be added the postage . The payment can be done by bank tranfer